It's time for our annual meeting again! Use our form to preregistration so you can skip the sign-up line when you arrive and just check-in! We look forward to seeing you there!!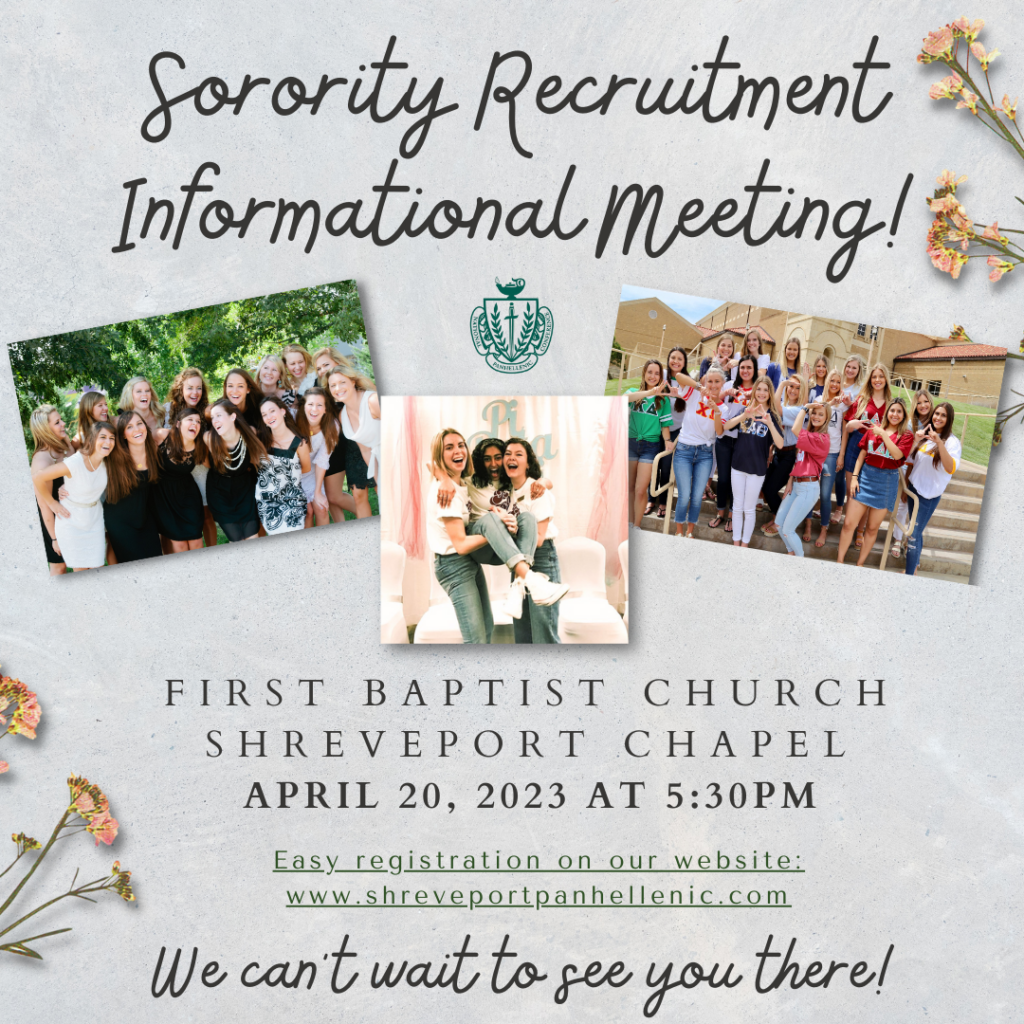 ---
---
The Shreveport Bossier Panhellenic Alumnae Board is a volunteer organization. The Board provides a service to facilitate your information to the universities on your behalf. We hope this process will be helpful and provide a positive recruitment experience.
We no longer accept physical packets, so please use our online registration form!
For more information about Panhellenic recruitment and the role of the Shreveport-Bossier Alumnae Panhellenic, please refer to the FAQ page, and thesororitylife.com. Go Greek!